Backup & Disaster Recovery Services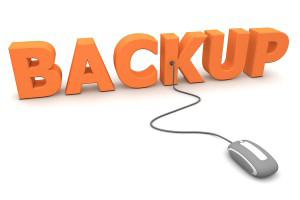 CMA offers Backup & Disaster Recovery Services (DRS) for information systems — from remote backup and storage services to multiple data center replication (hot-site and cold-site). We provide a fully integrated, fast and encrypted cloud solution to backup and granular restoration from our secure data center.
Loss of data could mean emails lost, accounting data lost, patient or client files lost, company records lost, client legal records or orders lost, and so on. Our backup & DRS solution allows our customers to recover nearly instantaneously (vs. hours or days) in the event of hardware failure.
Our specialist Disaster Recovery Consulting Team can help you devise a near bulletproof Disaster Recovery Plan, so that you can have total piece of mind that your critical systems and processes are safe, and/or can recover from any potential data loss situation.
Veeam Cloud Connect®

Backing up data is a fundamental business need. Veeam® Cloud Connect provides fully integrated, fast and encrypted disaster recovery solution. Using Veeam Cloud Connect, we are able to backup your data to our secure data center and able to store a backup offsite.  A best practice for protecting your data follows the 3-2-1 rule, it is a solid plan to ensure your data can be recovered: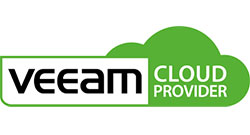 Keep at least three copies of your data
Store copies in two different local media
Store one backup copy offsite
Our backup & DRS solution is available as part of our managed services or as a stand-alone service offering. Our agreements are straightforward pricing; pay per GB of storage with no bandwidth, no per VM, setup fees or bandwiidth utilization.
We perform server backup automatically and regularly, not just files but including operating system and are store in a fault tolerant storage area network.
All of your data is backup to our secure off-site facility ensuring your data is secure and can be easily accessed when needed.
In the event of a hardware failure, CMA will manage the entire recovery process to get your failed data restored as quickly as possible