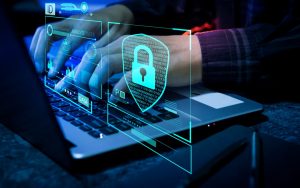 Cybersecurity

In today's complex technology landscape, having an effective security strategy is no longer a luxury, but a necessity for organizations of all sizes. With the escalating and increasingly sophisticated threats, it is crucial to have the right awareness, preventive measures, and robust systems in place. This becomes even more critical as organizations heavily rely on technology for their day-to-day operations.
At CMA, we specialize in providing practical and proven security solutions tailored specifically for small and medium-sized organizations. We leverage best-in-class products, governance, and services, and have a successful track record of helping organizations design, implement, and operate comprehensive security strategies for their internal infrastructure and cloud operations. Our key strength lies in our ability to monitor and manage your security environments through our 24x7x365 Security Operations Center (SOC).
CMA offers a wide range of security solutions that empower your organization to effectively design, deploy, and manage your IT security requirements. Our team of IT security experts not only serve as consultants but also have extensive hands-on experience as day-to-day operators.
By partnering with CMA, you can ensure that your organization is equipped with the necessary security measures to safeguard against evolving threats and protect your valuable assets.
Recommendations & For Businesses and Organizations

When it comes to cybersecurity, it is crucial to embrace a multifaceted approach that integrates security practices and software tools. This comprehensive strategy provides a robust defense against potential threats. Key measures include in-house and third-party monitoring, firewalls, antivirus software, multi-stage data backup, multi-factor authentication, and continuous cybersecurity awareness training.
In addition, it is highly advisable for businesses to collaborate with a managed IT service provider that offers proactive security scans, Managed Detection and Response (MDR), Endpoint Detection and Response (EDR), and Security Operation Center (SOC) services. This partnership adds an extra layer of security through proactive monitoring, quarantine, and remediation. By leveraging managed IT services, businesses can benefit from an efficient IT team without the costs associated with maintaining an in-house team. This solution proves to be a viable option for small to mid-sized organizations.
Security Risk Management Assessment
Infrastructure security technology and operations evaluation
Security processes, policies, and procedures design, development, evaluation and training
Vulnerability and penetration testing
Security Infrastructure Design
Design and implementation of robust, scalable security solutions
Logical and physical architecture security design for on-premise, cloud or a combination of both
Design and recommendation of security products, services, operational models and resources
Security Infrastructure Implementations
Provide technical & project management skills to plan the implementation of security solutions for on-premise, cloud, or hybrid solutions
Provide skilled and experienced resources to implement services (Firewalls (ACLs, VPNs, NAT, IDS, Web App Firewalls, Centralized Syslog Collection, Patch Management, Backups, Email Services, Schedulers, etc.)
Security Operations Management
SOC-as-a-Service, MDR-as-a-Service, Dask Web Monitoring, Patch Management, Penetration Testing-as-a-Service
Firewall, IPS/IDS, patch, web application firewall, antivirus day-to-day management
Level 2 and 3 support for engineering services (networking, operating system, security, cloud services, etc.)