Managed Hosting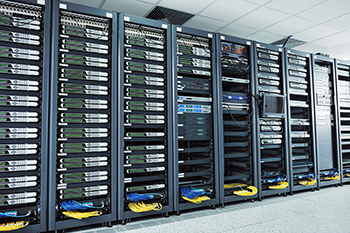 CMA can host your equipment in our Data Centers and provide a comprehensive set of Managed Hosting Services. Alternatively, we can host your applications in our equipment and eliminate the hassle, cost, and resources required to purchase and maintain your own equipment.
The value of hosting your data center management functions to CMA is that we can design, build, migrate, and operate your data with the latest technologies and provide you with a robust, scalable, and resilient infrastructure tailored to your specific business needs. You can count on our managed hosting technical experts to provide complete operations management or manage specific tasks.
We host our equipment in a state-of-the-art secure data center, with SAS 70 Type II, TA-942 Tier IV certification which was purpose-built as a mission-critical facility for the U.S. Government. Protected by high power density support, servers are guaranteed to continue to operate with diesel generators for 7 days at full load and are available with on-site refueling in the event of power lost. The datacenter provides 24×7 security staffing with interior and exterior video monitoring, high-security protection with controlled building access via biometric mantraps, infrared video monitoring, and electronic passage technology.
What you get with CMA's Managed Hosting Services

Information Technology Security Solutions
Network Management
Hardware Warranty Management
Software License Management
Remote Hands
Engineering Support Services
24/7/365 Network Operating Center
Operating Systems Patch Management
Application Systems Patch Management
Managed Antivirus
Software License Management
Customer Remote Support
Remote Network Administration